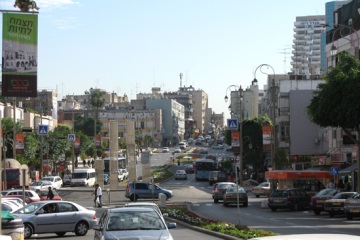 Professional movers in Petah-Tikva and center of Israel carry out all types of moving!
"Ariza & Ovala" ("Pack & Move") is a company that specializes in moving both Petah-Tikva city and center of Israel.
Petah Tikva, known as the "Mother of the Colonies", is a city in the Central District and is the sixth largest city with a population of over two hundred thousand. The city borders in the south with Ganei Tikva, Kiryat Ono and Moshav Nahalim, with Hod Hasharon and Ramat Hasharon in the north, Tel Aviv Jaffa, Bnei Brak and Givat Shmuel in the west and Kibbutz Einat, Givat-Hashlosha and Nakhshonim in the east. The city itself was founded as a colony in 1878, while the city was declared almost sixty years later in 1937.
Our moving company performs all types of moves in the city of Petah Tikva and its surroundings: moving apartments, office move, transportation of shops, small and large moves, piano moves, furniture disassembly and assembly and more. In addition, we offer extra services like: truck crane, packaging goods, unpacking goods and carpentry services.
Moving to Petah Tikva and the surrounding area is carried out by many companies.
So why to choose us?!
First of all, we try to be punctual, because your time is important for us too. Our employees are polite and qualified. Our prices are really good. We have various special offers for each type of move. We provide service from the bottom of our hearts and always strive to make the client satisfied.
With us you get a full guarantee of the safety and integrity of your belongings.
We take care of your belongings while loading into the truck, we arrange them neatly out in order. If any of your furniture, such as an old bed or wardrobe, is not in the transfer state, and it is very difficult to assemble it in a new apartment, we make every effort to keep it for several more years without any malfunctions.
Contact us for a comprehensive moving proposal.
What should you do? Call us and order moving quote.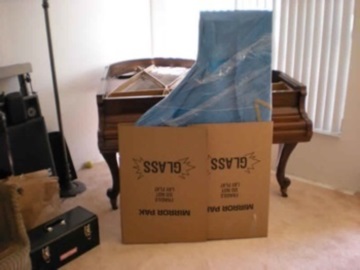 What will we do? after your call, we will contact you at home and provide you with a snapshot of the proposed moving quote, including the number of porters and the size of the truck, including a detailed proposal for the moving itself. After we summarize the quote, we will provide you with packing materials, and if necessary, we will also pack all the contents of your home or office for you.
Scheduled moving day
On the scheduled moving day our professional movers will arrive and, if necessary with a qualified carpenter with them, who will disassemble your furniture in the most optimized way and assemble it in your new home.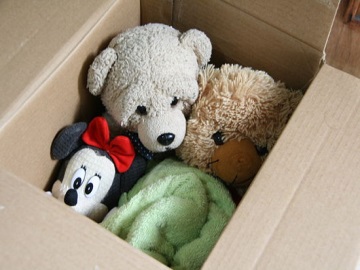 Our professionals know their craft well and have gained a lot of experience in moving to Petah Tikva, from Neve-Oz to Ganei-Hadar and from Kiryat Matalon to Yoseftal.
Request an estimate or call a "Ariza & Ovala" ("Pack & Move") for full information toll free.
Call us today and we promise to provide you with optimal conditions for moving in Petah Tikva and its surroundings.
Call now: 052-248-8518 or